UBS takes $3.4bn hit on CDOs
This morning the hitherto-impeccable name of Swiss wealth manager UBS has been added to those of Northern Rock, Bear Stearns, et al, as the latest victim of the US sub-prime mortgage crisis. UBS – noted as one of the world's more conservative financial institutions – has just announced that it will have to write down losses of $3.4bn thanks to bad investments in American home loans.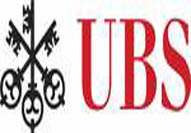 Yes, it was all down to those AAA-rated but nonetheless fatally-flawed Collateralised Debt Obligations again. UBS has also announced 1,500 job losses to come, starting with chairman and chief exec of the investment bank division Huw Jenkins, who is stepping down.

The results were described with characteristic understatement by the bank as 'unsatisfactory.' It's a major embarrassment for UBS and its first quarterly loss for nine years, but the bank is plenty big enough to take the hit. It will probably still make profits for the full year of some $8.5bn. The real concern is that if UBS can make this kind of loss on what was a relatively small exposure to the US sub-prime market, what will happen to other, less substantial institutions with bigger holdings and smaller reserves? Watch this space.