UK bosses scoff at growth forecasts
Never mind the austerity: UK CEOs are expecting to grow much faster than the economists seem to think. Though that may not be great news for overstretched employees...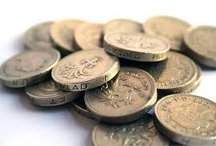 According to a study by the Hay Group, UK firms are aiming for average growth of 5% for 2011. Given that (for example) the IMF expects the UK economy to grow by a mere 1.7%, that's pretty punchy, to say the least - some might say the financial equivalent of MT claiming it can beat Wladimir Klitschko in an arm wrestle. Surely they can't all be right?
Upping their output is certainly not going to be easy, with 65% of business leaders admitting this will be a 'significant challenge'. But it's one they seem to think they can pass on to their teams: on average, executives reckon they will need to increase employee productivity by 6%.
And therein lies the snag: how to get more out of employees who are often already overworked just keeping the ship afloat? 46% of leaders fear that their employees are too stretched to deliver their current objectives. So what's the answer? Hay Group's associate director Matt Crosby said it will involve companies 'engaging and inspiring employees to get behind their growth ambitions'. Which probably means going beyond dress-down Friday rights and dishing out free company pens.