UK economy grew 1% in the last three months
From July to September this year, GDP grew 1%, the ONS has confirmed. Cue a 'whoop' from assembled financial journalists at the briefing in Convocation Hall, Westminster.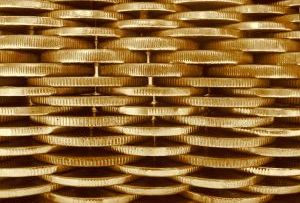 It's official: the UK economy is growing again. Latest figures from the Office for National Statistics show that after contracting 0.4% in the previous quarter, GDP has bounced back, growing 1% over the past few months. That puts the average growth rate for the first nine months of the year at 0.3%.
However, the ONS sounds a note of caution amid this financial gospel. The figures reflect the economic boost generated by the Olympic Games, it reckons, which skewed the figures favourably. London 2012 ticket sales were only thrown into the economic pot once the actual Olympics took place. But there is a real risk that the UK could experience an economic contraction in Q4, and the latest PMI surveys all point in this general direction. As does the fact that the UK trade deficit has hit monstrous proportions. With ongoing weakness in our key export markets across the eurozone, and China and Japan both reporting more subdued economic growth, the chances of reversing this trend are slim.

Even if the future looks a little gloomy, there is one small bright spot on the horizon. The UK is, at the very least, probably going to outperform its European peers, even Germany, next year, according to the latest poll of economists by Reuters. Bank of England governor Mervyn King may be spot on with his 'zigzag' theory - the UK will probably 'zag' into more economic pain before the year is through. But 2013 looks like a nice strong 'zig'. Analysts are forecasting a 1.1% growth spurt next year. But for the beleaguered eurozone, no such luck. A 0.3% expansion in 2013 will fail to make up for a 0.5% drop in output in 2012 and although Germany is set to grow by 0.8% this year, a modest 1.0% expansion is forecast for 2013.
For now, given that the UK hasn't experienced a similar growth rate since 2007, let's take a moment to celebrate. Growth of 1% beats the 0.6% prediction by some margin. So, in honour of the Olympics, which has saved our economic bacon for this quarter at least, let's all do the Mo Farah dance.