UK economy grows by 1% - but for how long?
The Olympics helped the UK's GDP grow in Q3. But will we now go from the triple jump to triple dip?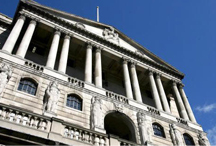 The Office for National Statistics (ONS) has confirmed its initial GDP estimate of last month, saying that the boost provided by the Olympics helped household spending to rise by 0.6% between July and September. That's the fastest increase in spending in more than two years, and it helped the economy expand by 1%. This comes as good news: there were rumblings in the City that the initial estimate would be cut to 0.9%.
This all generates some healthy headlines for finance minister George Osborne a week ahead of his Autumn Statement: it's the fastest rate of quarterly growth in five years, and marks the end of the longest double-dip recession since the 1950s. The output from the service sector rose 1.3%, its largest rise in five years – and very eye-catching when it's a sector that makes up more than three quarters of GDP. There was also a 3.7% increase in investment spending.
Still, it's not all as great as it looks. These figures are flattered by their comparison to the previous three months, where output fell thanks to the extra bank holiday to celebrate the Queen's Diamond Jubilee. Meanwhile the ONS said the economy was still 0.1% smaller at the end of the third quarter than it was a year earlier, and shrank by 3.1% from its pre-recession peak in early 2008.