UK economy stagnating/growing, confidence up/down
Speculation about the UK economy has turned sour again after manufacturing contracted faster than hoped last month.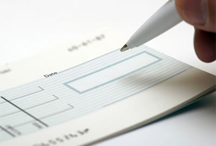 If you were beginning to think that somehow the UK was trundling along just fine while the rest of Europe flushed itself down the toilet, then think again. The British Chambers of Commerce have warned that the economy 'remains stagnant' thanks to shrinking exports to Europe and Asia, as well as a spluttering start from the government's lending schemes. Figures yesterday showed that British manufacturing exports dropped from a Purchasing Managers' Index reading of 49.6 in August to 48.4 in September. Anything below 50 means contraction. Not good.
The BCC's quarterly economic survey did predict that official figures will show the economy came out of recession in the three months to the end of September (let's hope that's true), but that business confidence was falling. The BCC's director general, John Longworth, said: 'Economic growth is weak and businesses are less confident and less likely to invest than they were at the beginning of the year.' Add to this that bank lending to businesses last month suffered its largest monthly drop since February, and you've got tough conditions for cash strapped firms. That drop in lending comes despite the Funding for Lending Scheme that the government set in motion just weeks ago.
Still the BCC's findings are less relevant to the high street. Retailers are the most positive they've been for five months, according to the Lloyds Bank Wholesale Banking and Markets Business Barometer. The long-named barometer is a closely watched economic measure, and its chief economist Trevor Williams said: 'It is good to see that firms continue to feel confident in how their businesses are likely to perform over the next year.' Williams and Longworth obviously have not had a meeting about this topic to exchange findings.