UK economy stronger than first thought after drugs and prostitution boost GDP figures
The ONS now allows contributions to the economy from more 'colourful' corners of industry.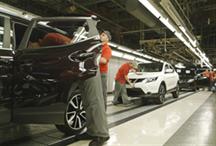 The Office for National Statistics (ONS) has made revisions to the way UK output is measured, and as a result there has now been an improvement in its historic performance.
Figures show that the UK economy shrank by 6% at the height of the recession in 2008-09, lower than the previous estimate of 7.2%.
This is because the ONS's GDP calculations now include contributions to the economy from prostitution and sales of illegal drugs. In total, the new inclusions contributed £10bn to the UK in 2009 alone.