UK economy will rebound in second half
So says E&Y's much-respected ITEM Club. However, over the year as a whole, the economy is still set to contract by 0.2%.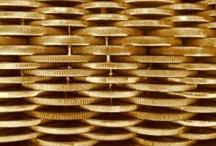 The UK's trading performance for the first half of 2012 has been 'deeply disappointing', says the ITEM Club, offset only by higher consumer spending. But this is not the most reliable of growth drivers, it explains, driven as it has been by falling inflation and rising employment. Indeed, the ONS today announced that while household income in the UK is up 1.6% on the last quarter, it is still £137 less than the same quarter of 2009.
The second half of the year is looking much more cheerful however, ITEM reckons, and 2013 should see GDP grow by 1.2%. This is a much more positive forecast than the figures issued by the IMF last week. In its World Economic Outlook report, the IMF adjusted its global growth forecasts from 3.9% to 3.6%, and slashed the UK's 2012 GDP growth from 0.2% growth to a 0.4% contraction.

By 2014, the ITEM Club - which uses the same model at the UK treasury to make its economic forecasts – reckons that UK growth will hit 2.4% and the same again in 2015. However, much depends on the stability of the world markets, it adds. Further turmoil in the eurozone could yet scupper everything. And in the long term, 'even if the US negotiates the fiscal cliff and euro policymakers do what it takes to save the single currency, these markets will be held back by fiscal retrenchment,' it says.

Peter Spencer, the chief economic adviser on the ITEM Club report, explains, 'What we are saying is that the outlook is still pretty bleak. The headwinds affecting the world economy are still raging. But the headwinds that we are facing back at home are beginning to ease.'

ITEM also predicts a gradual fall in government borrowing and further policy tightening after the next election. The IMF won't be pleased to hear that. Its recommendation to Chancellor George Osborne was to relax his austerity measures and invest in growth if GDP continued to flat-line.
All eyes on the Chancellor now.