UK and Europe to crack down on foreign firms tax avoidance
David Cameron has demanded an investigation into foreign firms that avoid corporation tax, and the EU is looking to close tax loopholes outside the UK.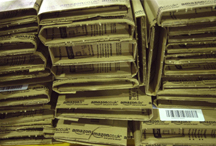 The prime minister said yesterday: 'I am not happy with the current situation. I think the HMRC needs to look at it very carefully. We do need to make sure we are encouraging these businesses to invest in our country, as they are, but they should be paying fair taxes as well.'
The comments are a slight change of tack for Cameron, who usually bangs the drum of deregulation, private sector investment and free market principles.
It is definitely a crowd pleaser, as in recent weeks it has emerged that several large US outfits such as Facebook, Amazon and Starbucks have been paying next to no corporation tax on massive UK revenues. By basing themselves offshore or using the group corporate structure to label their UK operations as 'loss-making', they have avoided millions of pounds worth of corporation tax.