Are UK firms being ripped off by insolvency practitioners?
The UK's high-cost, low-quality insolvency practices are the latest target of the OFT's wrath.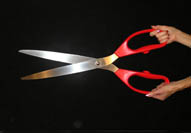 Another day, another investigation for the OFT. This time it's set its sights on the corporate insolvency market, after officials at the Department for Business and the Government's Insolvency Service raised concerns about dodgy goings-on. And although the OFT has been accused of excessive zeal lately, it may have a point. A recent World Bank report showed that UK firms are getting a raw deal when it comes to insolvency arrangements: not only is it more expensive here, it's also less effective, with lower recovery rates for creditors. And with more companies likely to be going bust over the next year or so, the problem is only going to get worse…

OFT boss John Fingleton launched the probe today, no doubt leaving big accountancy firms – who earn tens of millions of pounds a year from insolvencies (it's been one of the few growth industries this year) – feeling a bit nervous. They face accusations that their practitioners charge exorbitant fees, but tend to have fairly unimpressive recovery rates of the money owed to creditors. Which as you'll agree, doesn't sound like a great deal. In fact, according to the OFT, UK insolvency arrangements may now be worse than in any other mature economy.

Insolvency specialists should have no shortage of work in the coming months. According to figures from the Insolvency Service, there were 4,716 compulsory liquidations in England and Wales in the third quarter of this year, which is nearly 15% higher than a year ago. And despite all the recent talk of green shoots, most pointy-headed City economists reckon that lots more companies will end up going bust as we haul ourselves out of recession.

We'll have to wait and see what the OFT dig up, but here at MT we've certainly heard some anecdotal evidence to back up their claims, in terms of people complaining that administrators charged too much, or flogged their assets for a fraction of their real value. There's also the potential conflict of interest in hiring financial advisers who have strong links to insolvency departments (true of most big firms) - are they really properly incentivised to keep a company out of administration?

No doubt many administrators play a vital and valuable role in salvaging money for creditors. But with insolvencies on the rise, this extra scrutiny by the OFT probably comes at a good time.

In today's bulletin:
Asda kicks off Christmas retail price war after latest sales hike
Has Ian Livingston stopped the rot at BT?
Are UK firms being ripped off by insolvency practitioners?
Editor's blog: Do nurses need to be graduates?
Directors pass the buck to senior managers