UK GDP grew 0.7% in Q3 but it's slowing down
The economy is now 3.4% bigger than it was at the start of 2008.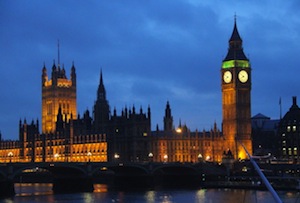 The UK economy grew 0.7% in the third quarter of this year, the Office for National Statistics said this morning. Economists will be pleased, having predicted it correctly for once, but they may well be the only ones - growth is down from 0.9% in the second quarter.

GDP was 3% higher in July-September than the same period in 2013, down from 3.2% in April-June. That makes the Bank of England's prediction of 3.5% growth in the whole of 2014 look somewhat optimistic.

The uber-dominant services sector, which grew GDP by 0.58% in the quarter all by itself, also slowed down, with quarterly growth of 0.7%, down from 1.1% in the second quarter.

For those looking for better news, the UK is (finally) merrily outgrowing the recession, with output now 3.4% higher than it was in the first quarter of 2008. The figures could also be revised up or down, as the ONS processes the other half of the data - the first estimate of second quarter GDP growth was 0.8%, for example.

For now, though, the prospect of slower economic growth, though still positively peppy compared to other advanced economies, is music to no one's ears. Apart from maybe economists.