UK inflation falls to 5%
Inflation is slowly sinking back to manageable levels, down from the 5.2% rate in September. However, the Bank of England's 2% target is still a long way off.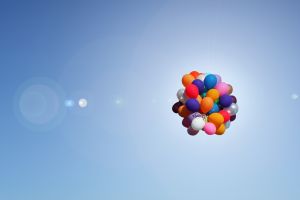 The Consumer Prices Index (CPI) reported today that inflation in the UK fell slightly to 5% during October, bringing down the cost of living across the UK. This is good news for cash-strapped Brits. While the minimum wage increased back in October, pay rises have become as rare as hen's teeth as the financial crisis continues to bite. Meanwhile, food and fuel prices have soared.
The 0.2% drop is welcome, but far from ideal. 'These are difficult times for households,' says a Treasury spokesperson. 'Prices continue to be affected by conditions in the global oil and gas markets.' Petrol, at least, has fallen by 0.5p a litre today (although the government plans to increase fuel duty by 3p in January, unless today's vote on a backbench motion helps persuade them otherwise. Sorry for that brief glimpse of financial hope, motorists).

According to the Office for National Statistics, the main architects of our inflation salvation have been the supermarkets. Their 'significant and widespread discounting' coupled with bumper harvests of certain produce have made prices tumble. Alas, the costs of clothing (cotton, specifically), electricity and gas are still propping up the inflationary rate.

The Bank of England has said the rate of inflation should drop further in 2012 as prices fall and the impact of the government's VAT increase ceases to smart.
With the UK economy lurching towards a double-dip recession, this 0.2% really is small potatoes - although the Chancellor might secretly be rather pleased. If the rate of inflation can stay around the 5% mark, it will reduce the value of the deficit faster than just about anything else - the rate of inflation is also the rate at which the pound 'loses' value every year. In fact, the way things are looking, inflation might be the only thing whcih reduces the value of the national debt over the next couple of years...