UK inflation stands still at 2.7% in November
Reasonably good news for the UK high street today, after the ONS revealed that consumer price inflation has remained unchanged at 2.7% for November.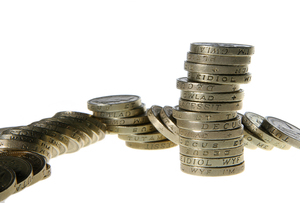 If retailers were hoping for a little economic mercy in the important Christmas trading period, at least they didn't have to deal with any increases in margin-busting inflation. The latest data from the Office for National Statistics (ONS) shows that retail price index inflation fell to 3% in November, down from 3.2% in October.
The fastest price rises were in the cost of fruit, cereals and bread, and (predictably) energy bills, according to the data. The ONS said these elements are the culprits for keeping inflation from falling. Petrol and diesel, plane ticket prices, beer and carpet prices all fell in November compared with the previous month.
Unfortunately, analysts were predicting inflation would dip to 2.6% after the sudden increase in prices pressures - thanks top the introduction of higher university tuition fees. And the benefit of the falling petrol prices and air fares are not a random improvement – they are normal for the time of year.