UK loses £17bn per year through bad negotiating
The British business community is losing around £9m every working hour because employees don't know how to carry deals off properly, according to research.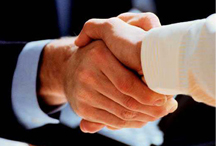 An independent study by YouGov and the Centre for Economics and Business Research (CEBR) has found that UK plc would have increased turnover in the private sector by around £17bn if more effective negotiation had been in play.
That is around £66m per day, and £333m per working week. The study also claims that with better negotiation, the average UK firm would have enjoyed 7% more profits.
It's hard to know how they can judge this: 'If every proposed deal was completed…' or 'if 25% more proposed deals were completed…' or 'if twice as many employees in companies were 25% better at negotiating…' You get the point.