UK loses business 'every minute' thanks to Chinese visa laws
The biggest travel agency in China has piped up with a claim that Britain is constantly losing business because its visa system is excessively 'complicated and expensive'.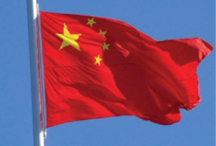 The UK is needlessly blocking out tons of money from Chinese tourists, according to the president of the China International Travel Service. Yu Ning Ning says she doesn't bother taking big parties to Britain because it is easier to go to Europe, where most countries are covered by China's Schengen visa.
The Schengen Area is a group of 26 European countries that have ditched passport controls on shared borders. Twenty-two of the European Union member states and the four European Free Trade Association (EFTA) member states participate in it, and it means that countries outside of the area can get a single visa for all of those countries. The UK doesn't take part.
Yu's words should not be taken lightly. The CITS is China's oldest and most powerful travel operator, and owns around 800 individual travel agencies from across the country. It has 3.2 million customers annually, and just 10,000 of these visit Britain.