UK in low spending shock
Official stats have shown British households spent less on clothes, transport and mortgages in 2009. And there we were thinking everyone had had a blow out...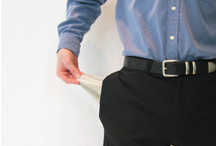 The Office for National Statistics has released its Family Spending survey, showing that household expenditure fell last year for the first time in a decade, as cash-strapped families reined it back in the face of the recession.
The ONS found that last year the avearage British family was busy buying fewer clothes, doing less travelling, and investing in fewer mortgages. The average weekly spend fell from £471 a week in 2008 to £455. We spent £58.40 a week on transport – down 8% on the previous year; while spending on clothing and household goods both hit record low – at £20.90 and £27.90 a week respectively.
Still, it's perhaps useful to have a body as comprehensive as the ONS confirming it, especially when it was the first decline in average UK household spend since the current method of recording was introduced in 2001-02.