UK manufacturers and start-ups making strides
Britain's factories enjoyed their best month since July 2012 with output up 0.4% from September to October.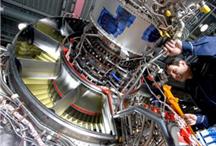 0.4% might not sound much, but when you consider that manufacturing accounts for 15% of total economic output in the UK that's a pretty good result. It's especially welcome given the fears of unsustainable, property-boom related recovery that have emerged recently.

The biggest growth was in the transport equipment sector, reflecting the strong performance of car makers. And thanks to the likes of JLR and its massive investment in new and upgraded plant on the back of booing sales in China, this trend looks set to continue.

Further cause for optimism comes from a survey of small businesses, showing that many of the country's SME's are now trading vigorously overseas. According to the report from Sage Pay, the highest proportion of small business exporters are to be found in the capital, where no less than 49% are doing business abroad, followed by the South East at 32%.
Entrepreneurs in those regions are also more optimistic about the ease with which new businesses can be started than their oppo's in the rest of the country.

However, it's not all good news (is it ever?). Britain's trade deficit remains stubbornly high at £2.6bn, unchanged from the previous month. The deficit in goods did fall slightly, to £9.7bn from £10.1bn, although that is still rather wider than it was at the start of the year.

And the prospects of a longer-term reduction in trade deficit are not entirely rosy. Given that the recovery has been and will probably continue to be led by consumer spending, and much of that spending is on goods manufactured elsewhere, it's likely that imports will continue to rise more quickly that exports.

All the same these are promising numbers, showing that there is life in the real economy as well as in those usual suspects, the property and finance sectors. More please!