UK manufacturing grows at its fastest for two years
Another glimmer of hope that growth will grace our economy before the year is out: manufacturing activity increased at its fastest for more than two years, according to new figures.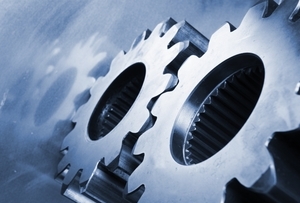 It seems Markit is producing some dataset and quoting its chief economist Chris Williamson every 10 minutes. But since this is good news, we thought they probably deserve the coverage again. Activity in the manufacturing sector rose to 52.5 in the month of June, up from 51.5 in May. For the uninitiated, any reading above 50 indicates growth.
The figure for June is especially good news, because it blasted economists' expectations (51.5) out of the water, and marks the highest peak since May 2011. Firms say that they are have had a surge in new orders, and say that better weather, growing overseas demand and a general feeling of confidence are responsible.
For once, MT couldn't seem to get hold of a statement from Williamson today. Still, the manufacturing growth news marks a positive start to new Bank of England governor Mark Carney's tenure, and it joins a growing number of datasets, which suggest the UK could be on the verge of returning to significant growth.