UK needs to put out its 'Welcome' mat, say reports
Two separate reports have found that immigrants have a net benefit on the economy. No word on how safe the Queen's birds are, though.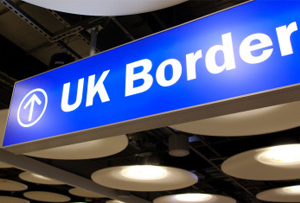 Blahddy immigrants – coming over here, paying their taxes, working harder than anyone else. Still, at least no-one's tried to debunk the swan-eating thing…

Two separate reports on immigrants and their contribution to the economy published this morning have found that, unfortunately for Nigel Farage et al, they have a net beneficial effect on Britain's economy, not to mention its benefits bill.

To a study by UCL first, which looked at immigrants from the European Economic Area (the very region which, argues UKIP, is sending thousands of Johnny Foreigners over here each year to take advantage of our generous NHS/benefits system/delicious swans).

The study found that between 2001 and 2011, EEA immigrants contributed £8.8bn more to the fiscal system than they received in benefits – that's 34% more than they took out. Their net fiscal contribution was about £22.1bn. And while the contribution from migrants from countries outside the EEA is more modest, they're still putting 2% more in than they took out.

Us Brits, on the other hand, have a lot less to be proud of. Over the same period, the 'native' British population contributed just 89% of what they cost in benefits. Even when UCL adjusted the data to take account of differences with the native population in gender, age and education, immigrants are still 21% less likely to receive benefits than locals.

A separate study by the National Institute of Economic and Social Research found that the higher share of migrant workers an industry has, the more productive it's likely to be. In fact, for each 1% rise in immigrant share of employment, productivity in the industry goes up by 0.06%.

If that's not an argument against Euro-bashing policies, we don't know what is. Bring on the 2017 European referendum. We need more immigrants, stat.