UK private firm profitability down again
Privately held non-financial businesses had a 12.7% rate of return in Q2, lower than analysts were expecting, and lower than the previous quarter.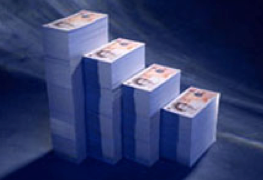 With boss's salary packages under incredible public scrutiny at the moment, the profitability of public companies is very much on the agenda. But on the other side of business, those companies which are not listed on the stock exchange but owned by their bosses, have suffered a 0.2% drop in profitability from Q1 to Q2. The latest figures, published by the Office for National Statistics, reveal a sputtering quarter between April and June this year.
Drilling down into the figures a bit, manufacturing was at the lower end of the scale, with a 4.9% return on capital in the quarter, although this was unchanged from the previous quarter. Importantly though, manufacturing has had a rough ride this year thanks to reduced demand from the eurozone and the larger emerging economies, whose hunger for imported goods is slowing down. Service companies achieved a net rate of return around 15.8%, a single basis point higher than the 15.7% the previous quarter.
Finally, UK Continental Shelf companies (basically oil companies in the North Sea), achieved a much larger 36.5% in the quarter, but this was considerably smaller than the ONS's 43% figure from Q1 this year. You can bet that cash-strapped motorists buying half a billion fewer litres of fuel in Q2 had a part to play in that drop.