UK trade deficit more than doubles in August
UK imports completely eclipsed our exports in August, according to the ONS. The trade deficit now stands at £4.2bn, up from £1.7bn in July.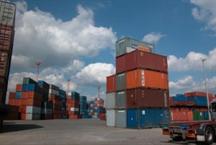 It's an exceedingly bleak day for the UK economy. Not only has the IMF downgraded its UK economic growth forecast for 2012 to a 0.4% contraction, industrial production is down for the 17th month in a row, and latest data from the Office for National Statistics also shows that our trade deficit – which looked pretty healthy only three months ago - yawned widely in August. At £4.17bn, it's the second largest trade deficit since records began.

UK services fared better than goods, as usual. The £9.84bn deficit in goods (up from £7.3bn in July) was offset slightly by a £5.68bn surplus in services. And it doesn't look like manufacturing is going to come to the rescue of the UK economy any time soon: August PMIs show a contraction, and the UK's industrial output just keeps on sinking, down 1.2% last month year-on-year reckons the ONS. Production lines have been especially slow in churning out chemical products, down 9%, as well as in food, drinks and tobacco.

Exports of goods fell 4.0% overall, says the ONS, with imports leaping 4.5%, driven mostly by a surge in oil purchases, adding almost £1bn to the UK's import bill. But it's not all down to fuel. Part of the problem was the Olympics, reckons economists. 'For most economic statistics, any direct effects of the Olympics will be mainly seen in the August estimates,' confirms the ONS.

August is also traditionally 'holiday season' because of the schools' summer break - there is often a dip in output around this time as families disappear off on vacation. But it seems that more businesses downed tools than usual this year. 'There is some anecdotal evidence to suggest that some businesses had longer summer closures in August 2012, or that closures were held later than in previous years so that they affected August exclusively instead of being spread across July and August,' says the ONS.
So was August just a blip, another volatile month in the UK's ongoing economic saga? We can only hope so. If the data doesn't improve soon, the third quarter will be a write-off and the UK will enter the fourth still mired in recession.