UK unemployment drops by 82,000
Here's a P46, love. You've got the job. UK unemployment has fallen once again as a result of the private sector hiring splurge.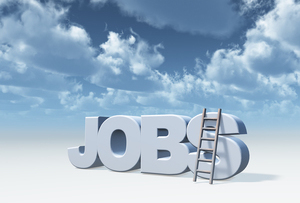 Glad tidings from the Office for National Statistics. The latest labour market data shows that employment has risen once again, with 40,000 more people finding work during the three months to October, taking the total to 29.601 million - the highest employment rate since comparable records began in 1971.
Plus, the unemployment rate has fallen by 82,000 to reach 2.51 million, the lowest since the spring of 2011. Are companies deliberately hanging onto to staff they don't need because their strong cash balances mean they don't have to make redundancies? Or are all these lucky folk working for 'zombie' companies, those unlikely ever to be able to repay the capital on their loans and only kept afloat by low interest rates?
Either way, this trend looks set to continue: the number of jobless benefit claimants dipped by 7,000 last month and employers are reporting a 4,000 rise in job vacancies - the eighth successive monthly rise.

As if further proof of an employment boom were required, recruitment agencies have also slapped their data on the table, reporting a healthy increase in the number of people placed in permanent jobs over the last few months.

Over 2012 as a whole, employment has risen by 499,000 - by 759,000 since the job market recovery started in the spring of 2010. Over this recovery, 1.141 million private sector jobs have been created while the public sector payroll has been cut by a around 382,000.

Chancellor Osborne can give himself a cautious high-five – it looks like the gamble over whether the private sector would pick up the public sector's labour slack has paid off. But alas, there's no guarantee - in the current economic environment – that the private sector will be able to keep swelling its ranks with new jobs for that much longer… And there are still a great number of so-called zombie companies, bumping along, generating very little value for the economy. The risk is that if interest rates rise, their future is bleak.

There is another cloud lurking within this silver lining. The work is there, and people are taking jobs, but they are not earning as much as they should be. Pay growth continues to run behind inflation, resulting in a fall in 'real' pay when measured against the rising cost of living. So, if you look at the annual rate at which pay is rising in the UK – 1.8% - and subtract the effects of inflation at 2.7% (CPI), we're altogether poorer.

This is bad news for the economy. Squeezed consumers means reduced spending; economic growth is likely to remain depressed in the fourth quarter. However, the pressure on consumers has lifted slightly compared to this time last year and managers are feeling distinctly more cheerful about their business prospects in 2013.