UK workers struggle to find meaning
Talk about workplace misunderstandings: 14% of employees think the term 'time off in lieu' means a toilet break. Apparently.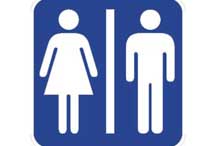 And if you thought that was a strange thing to get in exchange for putting in extra hours, a further 4% believe the phrase means 'time spent in a place called Lieu'.
That's according to research by HR consultancy Reabur, which surveyed 1,103 employees across the UK to discover if workplace terminology is often less familiar than people would assume.
And the results are, at first glance, ridiculous. When asked the multiple-choice question 'what do you think the term "blue sky thinking" means?' 9% apparently responded with 'working outside'. Asked about the meaning of flexi-time, a staggering 19% believe it refers to office aerobics. Others said it was a kind of watch.