UK workers on the same wage as a decade ago
Even if you've had a pay rise or three over the last ten years, the effects have been wiped out by inflation, says the ONS.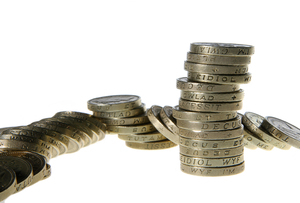 More bad news on the 'real pay' front. According to the Office for National Statistics, workers in the UK are on the same salaries now as they were in 2003. Pay levels peaked in 2009, it reckons, but between then and 2012, pay has fallen by 3% in real terms.

Back in 2009, average pay stood at £12.25 an hour. After adjusting for inflation that fell to £11.92 in 2010 and £11.41 in 2011. This means that UK workers are now - unknowingly - doing the same jobs for less money. An invisible economic pay cut.

In London, workers have fares slightly better than those in the rest of the UK, however. London employees' earnings averaged £15.70 an hour in 2012, down from a peak in 2009 of £17.07.

And between the public and private sectors, unsurprisingly those paid by the public purse have seen a less steep decline in pay. According to the ONS, a full-time male public sector worker's real earnings averaged a decline of 2.1% a year in 2010 to 2012, compared with a decline of 3.1% a year for their private sector counterparts.
So, we're all going backwards. Meanwhile, last year the average annual salary of a Chinese worker rose 14.3%... to £4,305.