UK workers waste a year of their lives in useless meetings
Meetings that drag on and on. Nebulous agendas. Pointless tangents. All of those wasted hours add up to a year lost in the average office worker's life, according to a new survey by Officebroker.com.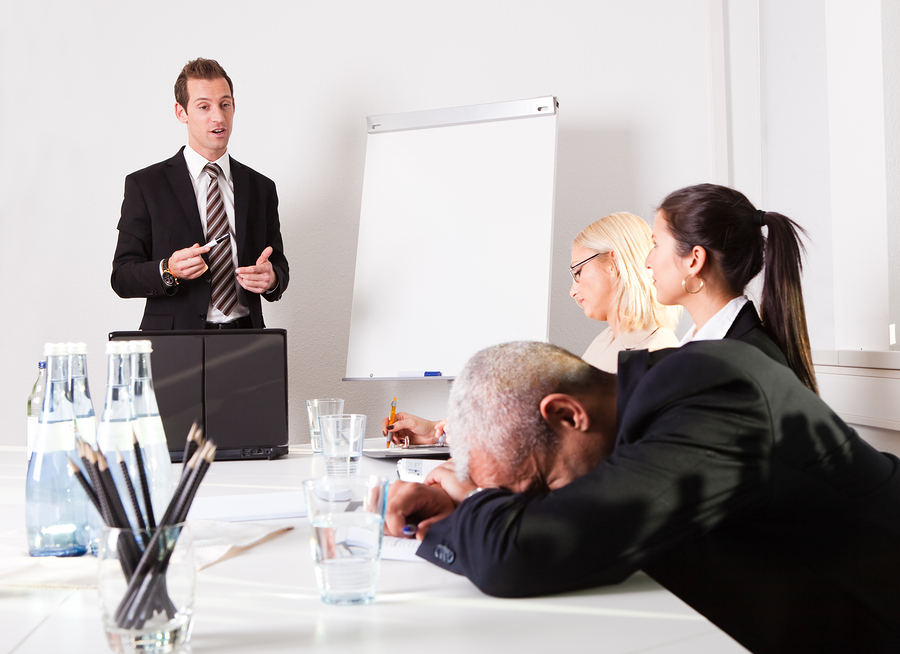 It's official: you are wasting your life away in meetings. A new report has surveyed 500 office workers to find out how many hours are spent in meetings, on average, and what percentage of these meetings are actually useful.
The results show that the average office worker spends around 16 hours in meetings each week (!), and that around a quarter of this time is usually wasted. That's four hours of pointless meetings every week. Or a weekly Gone With the Wind screening.
Over a year, this works out to more than 200 hours - or almost nine full 24-hour days. Over a career, the total is even more alarming with the average worker sitting through around 9,000 hours of needless meetings - a full year and ten days spent twiddling their thumbs.

For workers in the public sector, the time spent in pointless meetings is even higher. Civil servants spend an epic 22 hours a week in meetings with one third of that time estimated to be surplus to requirements.

That means for public sector workers the career total of time wasted in pointless meetings is one full year and 322 full days. Nearly two years of gassing on the public purse. Perhaps Osborne should consider banning meetings entirely in his Wednesday Budget?

According to the office workers surveyed, time is mostly wasted in meetings by going round in circles, having irrelevant agenda items and hours of endless discussions without resolution.

One worker who took part in the study commented: 'Meetings are important but sometimes they do go on forever. You always get one or two people who just want to use meetings as a chance to hear their own voice. Then there are times when it feels like you are in a meeting about future meetings. It can be mind-numbingly tedious.'

Another respondent said: 'I work for the local authority and the number of meetings I have to attend is quite unbelievable. I'm required at attend meetings just about every day of the week. Sometimes it feels like I spend more of my time inside meetings talking about my job than I do sat behind my desk doing it.'