These are the UK's 25 most popular CEOs
Google's Larry Page takes the top spot, while Carolyn McCall is the only female boss winging her way into employees' hearts.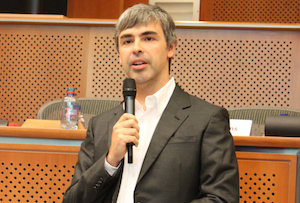 Chief executives have to take tough decisions – it's pretty much in the job description. Often that includes firing staff. But they're human like the rest of us, and humans like to be loved. So being told they're the object of their employees' admiration must be a pretty nice (if potentially unnecessary) ego boost.
On the flipside, a highly-rated boss can make the difference between staff staying or going. A bad one is more likely to push talent out.
Top of the pile for UK workers is Google's Larry Page, according to anonymous company review website Glassdoor, which looked at CEO ratings for the year to April 21 for companies with at least 1,000 UK-based staff.