These are the UK's 50 most powerful part-time executives
Get inspired by this year's selection of 50 of the UK's most senior and inspiring part-time executives from MT and Timewise Jobs - the Power Part Time 50 2015.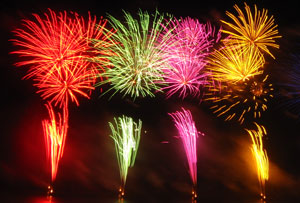 THIAGO DE MORAES, CREATIVE PARTNER & HEAD OF CREATIVE INNOVATION, AMV BBDO
Works: 3 days a week


De Moraes is part of the management team at AMV BBDO, the UK's largest advertising agency, and is also a creative director. In the last year he has led the creative output in three winning global advertising pitches, and ground-breaking campaigns for clients including Braun and Pepsi Max. Winner of numerous industry awards, De Moraes was named 'one of the 50 people that will shape the digital future' by Revolution magazine and one of the UK's best digital creative directors by Campaign magazine. He works part time to spend time with his wife and two young children, and to focus on his second career as an author and illustrator of children's books. His first book - 'The Zoomers' Handbook' - was published in October.
ARABEL BAILEY, ACCENTURE DIGITAL LEAD FOR UK & IRELAND, ACCENTURE
Works: 4 days a week


Bailey leads Accenture Digital for the UK and Ireland. This is Accenture's fastest growing practice and critical to the firm's growth strategy. She also represents Digital on the UK and Ireland executive committee, working as part of the geographic leadership team to shape the business here. Bailey moved to a part time flexible working pattern following the birth of her first child and continued with it after having twins 3 years later. This has not prevented her from taking on increasingly large leadership roles which she balances with client work. She was promoted in 2013 before being asked to take on her current role in 2014. Working four days a week enables Bailey to spend more time with her three young children, and her elderly parents.
SONIA CAMPBELL, PARTNER, ADDLESHAW GODDARD
Works: full time, during school terms only


Campbell works in Addleshaw Goddard's litigation department in London. After switching to part time work following the birth of her first child in 2001, she was promoted twice: from managing associate to legal director in 2011, then to partner in May 2015. Campbell switched from four days a week to a term time working pattern after returning to work in 2011, following the birth of her second child; she was promoted to partner whilst working her current term time schedule. While she is flexible with her work pattern, she normally takes all school holidays off to be with her children. Campbell is approached regularly by associates to understand more about flexible working and recently discussed diversity issues in the UK legal profession at a FTSE 100 legal summit in the US.