Is the UK's glass half full? It's all about perception...
The CEO of Grant Thornton asks whether we in the UK are too hard on ourselves. Are we in better shape than we give ourselves credit for?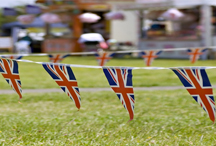 A recent study into the growth prospects of 50 nations by Grant Thornton found that overall, the UK ranks 32nd amongst the world's most dynamic economies. With economic growth still a priority for the coalition, the report will not come as a surprise to many British businesses. However, that's not to say that the government isn't doing what it can to help struggling firms. On the face of it, Vince Cable's recent announcement of a British business bank is what is needed to help promote growth. In theory, it should fill the gap that traditional banks have left by creating a bank that doesn't have the financial constraints and risk aversion of existing banks.
Although the government has come under fire for not providing enough support for British firms, the business bank is certainly a step in the right direction. And while there is gloom and doom around the future of UK-based businesses, the question is whether this is justified. In the second quarter of 2012, company liquidations were down 3.6% from the previous quarter, and 2.4% less than the same quarter in 2011. One of the major factors behind this is that the current low interest rates mean that struggling businesses are more able to service their loans and pay off the interest. As a result, banks are less concerned about calling loans in, and those businesses that currently can't afford to tackle the debt itself are given a bit more breathing space. Compared to previous years, firms now have more of a foothold from which to concentrate on growing revenue, rather than struggling to meet loan repayments.
The recession is acting as a proving ground for companies, with those that are still in business emerging lean, organised and efficient. Many firms are now in a stronger position because the length of the recession has meant they've had to take a fundamental look at how their business is run – coming up with the best ways to weather the economic storm. Clear effective governance, robust planning and attention to financial levers mean increasing numbers are now equipped to deal with this kind of environment, and will be in a strong position when economic growth returns. In addition, this belt-tightening means businesses are spending less while still making a profit. At the moment, it often goes straight into the bank account, meaning that many businesses have money on their balance sheets, but don't want to spend it until economic confidence has returned. When the upturn finally comes there are thousands of business that will be ready to start investing again, meaning we could see an upsurge in the number of jobs in the market. You could also take a different perspective on the labour market.