UK's most powerful 'part-timers' unveiled
The 'Power Part Time Top 50' recognises the senior directors and entrepreneurs who manage to work business-critical jobs on a part-time basis.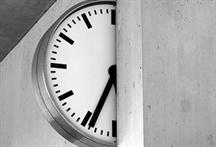 The term 'part-timer' is more frequently used as an insult than a compliment. But Timewise Jobs, the specialist recruiter for part-time positions, aims to change all that. In the first ever awards aimed solely at part-time bosses, the Power Part Time Top 50 has scoured the length and breadth of the land to find the entrepreneurs and senior executives doing stellar work at their organisations, while working fewer than five days a week.
Timewise put together the Power Part Time list after a survey of 2,000 people by ICM found that nearly three in four Britons 'don't believe' it's possible to have a senior level career on a part time basis. This despite the fact that 650,000 people in the UK now work part-time jobs, earning more than £40,000 per annum. 'The calibre of people on the Power Part Time list kills the notion that you cannot work a senior level job on a part time basis,' says Karen Mattison, founder of Timewise Jobs. 'The world has moved on.'
The individuals ranked in the list come from a wide variety of industries and backgrounds, from SMEs to charities to leading high street brands. Accenture's Mike Dean manages 900 people despite working just 3.5 days a week. Dean went part time after collapsing at his desk as a result of a serious medical condition in 2009. He now runs two youth groups and assists with a youth football team in his spare time.