The UK's turnaround titans
We take a look at UK chief execs who are battling to reverse their companies' fortunes.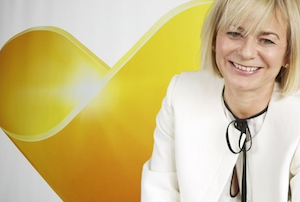 Microsoft is in need of a hero. It's currently searching for its next chief executive; outgoing chief and veteran Microsoft-er Steve Balmer has been accused of letting the computer giant fall far behind its rivals. And now it needs a miracle. It needs a knight in shining armour. It needs a turnaround expert. Well, that's what 'sources familiar to the matter' are saying.

Being a chief executive is hard. It's even harder if the company you've just taken the helm of is in dire straits. Unless of course, you take the point of view that if you do save a company, you get a lot of glory, if you don't - nobody thought you could do it anyway.

The recession might be behind us, but there have been many victims and countless companies still struggling to claw back their market share and restore their mojo. The UK has a gaggle of saviour CEOs itself. They're working hard to create more U-turns than David Cameron and drag their companies back to the black.
1. Harriet Green – Thomas Cook