The ultimate entrepreneurs' Christmas wishlist
The nation's entrepreneurs have spoken. If money - and the laws of physics and nature - were no object, here's what they would like to find under the tree this Christmas.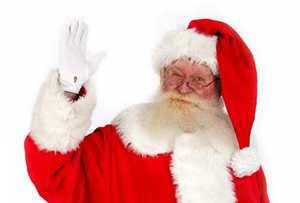 MT caught up with 12 entrepreneurs to find out what their hearts truly desire this festive season. Most, of course, selected a subscription to Management Today magazine as their first choice. But, in the interests of impartiality, we sportingly gave them all a second pick. Here's what the 12 entrepreneurs of Christmas came up with.
David Spencer-Percival, founder of energy recruitment agency, Spencer Ogden, has fame and fortune in his sights this Christmas:
'I want Santa to bring me the correct formula for cold fusion so I can license it and be the worlds first trillionaire... Or give it to the world as a gift so we can all have free energy. It depends how I'm feeling on Boxing Day.'