Umbro bidder sees silver lining
England's inability to scrape a draw in Russia on Wednesday night was a disaster for all concerned – the players, the fans, the (imminently-unemployed) manager and, of course, Umbro. Failure to qualify could cut the team kit sponsor's profits in half next year – so is it a good time to snap up the company on the cheap?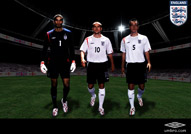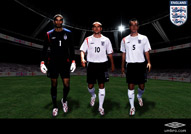 Someone seems to think so. On Thursday Umbro (whose share price had been suspiciously buoyant despite events in Russia) admitted that it had received a takeover approach from an unnamed bidder. So clearly one viewer saw a potential silver lining amid the clouds of Wednesday's disappointing result.
The obvious assumption was that the bidder was Mike Ashley, owner of Sports Direct, who already holds a 15% stake. Given that his shop finds it much easier to flog over-priced replica shirts when England are appearing in a major tournament, Sports Direct will also lose out in a big way if Russia beat them to the punch, but perhaps Ashley had decided this was too good an opportunity to miss?
However, his people appeared to play down his involvement, leaving Adidas as the other prime suspect. The sportswear group snapped up Reebok last year and some thought it could be looking to bolster its portfolio again.