Unemployment drops, as does pay
The number of people considered 'unemployed' has fallen - although confusingly, so has the number of 'employed' people. In real-terms, pay is also on its way down...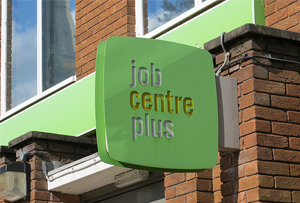 Unemployment was down from 7.8% of the working population to 7.6% between March and May, according to figures published this morning by the Office for National Statistics.

Good news on the face of it – although following yesterday's announcement re. inflation, even workers who have hung onto their jobs aren't exactly over the moon…

It's arguable that a more accurate way of looking at the number of unemployed people in the UK is the employment rate. That counts everyone in employment, while 'unemployment' discounts all those who are not 'economically active' – ie. retired, signed off work sick, etc. That figure has dropped by 0.1 percentage points to 71.4% since the previous three-month period.

Predictably, then, the number of 'economically inactive' people aged between 16 and 64 rose by 0.2 percentage points – or 87,000 people – to a whopping 22.5%. Given that that figure doesn't include retired people, the major question for the government is how many of those could be brought back into the workforce.
The claimant count – the number of people claiming Jobseeker's Allowance – also dropped, by 21,200 to 1.48m. That's its fastest fall in three years.

But even for those who have jobs, it wasn't great news: pay has risen by just 1% over the past three months, according to the figures (1.7% when you include bonuses). Compared with yesterday's announcement that inflation is up to 2.9%, that suggests in real terms, the majority of us have taken a pay cut.

With that in mind, comments by employment minister Mark Hoban, who reckons the figures are 'encouraging', seem a little over-zealous.

'The fall in the number claiming out-of-work benefits, together with the news that there are currently over half a million vacancies available in the UK economy, show that there are opportunities out there for those who are prepared to work hard, and who aspire to get on in life,' he said.
Taking into account that a TUC survey on Monday suggested the majority of new jobs are in 'low-paid' industries, we'd say Hoban is getting ahead of himself...