Unemployment falls to 2.46m - but beware false dawns
Sadly, today's surprise fall in the unemployment figure doesn't mean the recovery is underway.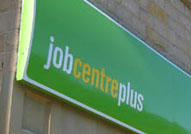 Here's a pleasant surprise (a rarity these days): the official employment figure has dropped by 7,000 to 2.46m, the first time it's fallen in 18 months. Naturally, the Government is cock-a-hoop, suggesting this is a vindication of its approach. However, dig a little deeper and the picture looks rather less promising: it seems as though the main reason for the drop is that more people are opting to study or take part-time work. And with more companies expected to go to the wall this year, it's hard to believe that we've seen the peak of unemployment yet…

Of course, it has to be good news that the overall jobless count is down – particularly since there's also been a 16,000 drop in youth unemployment (i.e. way more than the average) and a 15,200 drop in the JSA claimant count, which saves the Government a few quid. Although since Employment Minister Jim Knight was quick to credit the Government's '£5bn investment to get people back to work' for this – which, amongst other things, guarantees youngsters a place in education and training – we suppose it depends how you look at it. Nonetheless, the biggest drop in benefit claimants for 15 years (according to Knight) is not to be sniffed at.

Since we're not even officially out of recession yet, these figures came as quite a shock. So what's going on? Well, as the CIPD's Dr John Philpott points out, the number of people in full-time work actually dropped quite sharply during the period – by 113,000, to be precise. But the number of people working part-time – often because they can't actually get a full-time job – rose by 99,000. And the number of economically inactive students jumped by 81,000, as (particularly young) people opted for study instead of the dole. That's all very well if it helps their future job prospects, but not if it's 'merely a stop-gap choice', as Philpott puts it. All of which may boost the labour market stats, but it doesn't necessarily do the economy any good in the longer term. (Incidentally, he also points out that private sector pay is still falling, even as public sector pay keeps rising!)

Unfortunately, there are no signs of UK plc getting back to rude health. Times are still very tough for all consumer businesses – as today's lacklustre results from Comet and Wetherspoons remind us. And with more firms likely to run into financial difficulties as they start to rebuild their inventories – insolvency specialist Begbies Traynor says that 140,000 firms were in difficulty last quarter – more job losses seem inevitable as the year goes on. Even the Government admitted as much today.

So much though we'd love to trumpet this a bright new day for British business, it might well turn out to be more of a false dawn...

In today's bulletin:
Unemployment falls to 2.46m - but beware false dawns
Bank of England 'not fit for purpose' says ex-MPC man
Eurostar sales up despite Christmas travel chaos
Why Kraft takeover will hurt Cadbury's talent production line
Managers failing to deal with underperformers