Unemployment falls to 6% but wages are still lagging inflation
Wage growth is rubbish yet again - an pre-election interest rate rise is looking pretty far away right now.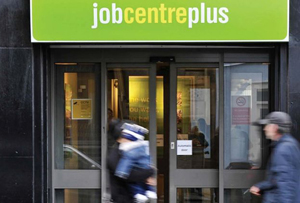 Unemployment has fallen again, with the rate down to the nice round number of 6% in June-August, according to the Office for National Statistics, the lowest since late 2008.
The number of people out of work dropped 538,000 over the year to 1.97 million - the largest annual fall on record and the first time it's dipped below 2 million since 2008.
Source: ONS
It's a pretty hefty tumble from a rate of 7.7% this time last year, back when newbie Bank of England governor Mark Carney was trying out this whole forward guidance thing (they were definitely going to think about raising interest rates when unemployment fell below 7%).

But wage growth is still stagnating away, with average weekly earnings up 0.7% year-on-year including bonuses and 0.9% without them. It has ticked up from 0.6% and 0.7% last month, but that's still well below inflation - even after it fell from 1.5% in August to 1.2% in September.