Unemployment is now at its lowest since 2008
Joblessness falls again to 6.2% - and it's even lower in Scotland - but pay growth is still rubbish.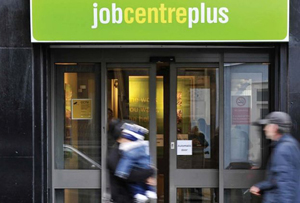 Unemployment is continuing its merry downwards march, with the rate now down to 6.2% for the three months to the end of July, compared to 6.4% in April to June. That's the lowest since September-November 2008.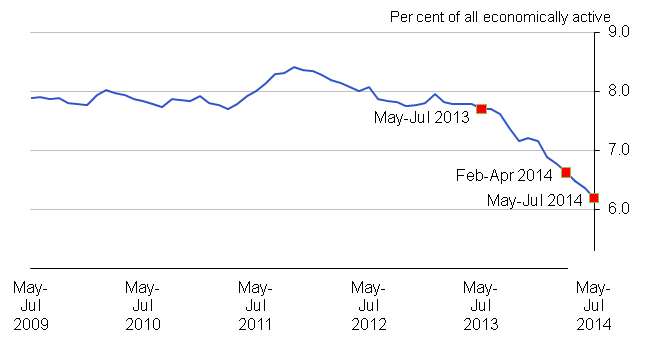 Source: Office for National Statistics
The number of people out of work fell by 146,000 to 2.02 million in the quarter. The year-on-year drop in unemployment of 468,000 was the largest annual decline since 1988, according to the Office for National Statistics.

The stats might also also a boost for the No campaign ahead of tomorrow's Scottish independence referendum, with unemployment at 6% north of the border. That compares rather favourably with 9.3% in the north east of England, the highest rate in the UK. But it could also be an excuse for Salmond et al to claim Scotland would do ever better alone.

But wages are still the 'missing link', as Deloitte chief economist Ian Stewart put it. Average weekly earnings including bonuses rose 0.6% year-on-year, and 0.7% excluding them. In the same period inflation was 1.6%.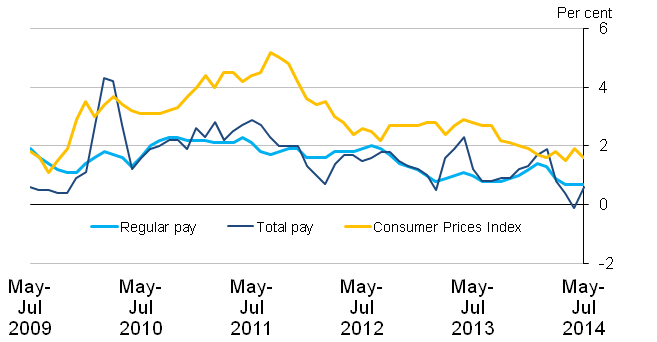 Source: Office for National Statistics
Basically, we're still getting poorer, but it means the pressure is still off Bank of England governor Mark Carney to raise interest rates, despite two Monetary Policy Committee members voting to do so for the second month running.