Is unemployment about to level off?
A survey has found employers are planning to create fewer jobs this year than last. Which suggests Mark Carney may have given in too soon...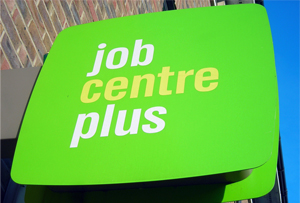 Just as Bank of England governor Mark Carney ditches his 7% target for raising interest rates because, well, unemployment is currently 7.1% and the Bank isn't ready to raise rates yet, it looks as though joblessness is about to level off. Or that's according to a survey by the Chartered Institute for Personnel and Development, which reckons the number of employers planning to create jobs this year has dropped.

The CIPD's study suggested 54% of employers are planning to hire new people this year, down from 65% last year. What's more, one in five said they're going to have to make redundancies.

It's a slap in the face for Carney, George Osborne et al, who have of late been basking in praise thanks to increased employment, improved growth, and various other financial indicators suggesting things are generally going swimmingly for the UK economy.

But one or two pesky figures have remained stubbornly out of sync: for starters, pay rises, which nosed above the inflation figure briefly last year (meaning wages were, for the first time in yonks, rising faster than the cost of living), but will drop back this year, reckons the CIPD. It said three in four firms expect their average pay rise to be '2% or lower' this year, vs inflation which is now at 2%. (Although some have expressed concerns inflation has dropped so fast we could end up in stag- or even deflation, but MT isn't letting that keep it awake at night - yet.)

Apparently the 1,000 businesses surveyed by the CIPD didn't include many City firms: a separate study by City recruiter Morgan McKinley has suggested workers in the Square Mile started the year unusually optimistic about their chances of getting a new job. According to the survey, 8,328 City workers were looking for a new role in January, up from 4,214 in December.

Now obviously, a large part of that 98% increase will be down to the January effect - but Morgan McKinley said even for January, the rise is surprisingly high: last year it was just 64%. What's encouraging for job hunters is that the number of vacancies advertised rose 86% between December and January. Which leaves just enough margin for a bit of healthy competition...