Unhappy Christmas for Dave Lewis as Tesco accounts face more scrutiny
It's a sad end to a sorry year for the once mighty supermarket - and its auditors PwC.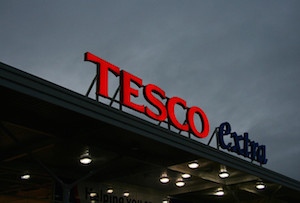 If Tesco boss Dave Lewis thought he would be able to end the year focusing on that all-important task of selling people their Christmas dinner then he was mistaken, as Britain's largest supermarket faces the prospect of yet another uncomfortable light being shone on its accounts.
The Financial Reporting Council, the UK's independent accounting watchdog, has announced an investigation into the 'preparation, approval and audit' of Tesco's financial statements, the latter by PwC, stretching back to the fiscal year ending in February 2012.
It's not good news for PwC, but it's certainly not the early Christmas present Tesco needed either, as the FRC has the power to fine, demand costs and strike off individuals who are members of any accountacy professional body - which could include current or former Tesco finance staff if the FRC does find any wrongdoing.