Unholy guacomole
Getting your hands on some decent guacamole is virtually a fundamental human right in Middle England these days. So a prospective avocado shortage could have dire consequences for our social fabric.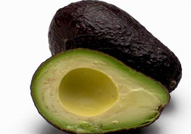 The wildfires that have devastated southern California have not only turfed some of Hollywood's great and good out of their Malibu mansions. They've also done some serious damage to this year's US avocado crop, most of which originates from this area. Early reports suggested that about a third of the total crop may have been ruined.
However, the good news is that The Californian Avocado Commission – perhaps keen to avoid a stampede of Mexican restaurateurs and suburban housewives descending on their local Waitrose – is playing down the reports. It reckons the true figure is likely to be nearer 10%.
The UK has more to lose than most, of course. Our love affair with avocados has blossomed to such an extent in recent years that we are now consuming twice as many as we were a decade or so ago.