Unilever cleans up in emerging markets
What emerging market slowdown? Unilever's revenues rise 9.4% on a cocktail of ice cream, Chinese demand and currency tailwinds.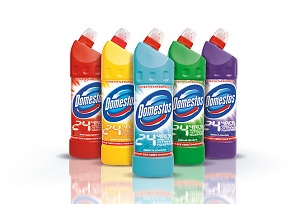 On the surface, Anglo-Dutch consumer products giant Unilever appears to be an ideal bellwether for the global economy. It's heavily represented in all the major developed and developing markets, with a bewildering array of brands in categories ranging from tea bags to bathroom cleaners and dandruff shampoo.
So, there would appear to be cause to celebrate when it reports a 9.4% rise in quarterly revenue at a time when doomsayers are shaking their heads at China's hard (or at least turbulent) landing, the corresponding and impending implosion in commodity-dependent emerging markets and the uninspiring economic performances of Europe and Japan.
Unilever's sales were up in Asia, Europe and the Americas for the three months to the end of September, across all product categories. Growth in China was in 'double digits' while in Latin America it was a whopping 15.1%. Europe, meanwhile, grew at 2% despite significant (2.5%) price deflation, driven by a surge in demand for novelty ice creams. Some slump.