Unilever issues profit warning
It's the company's first profit warning since 2004, but analysts say it's relied too much on emerging markets.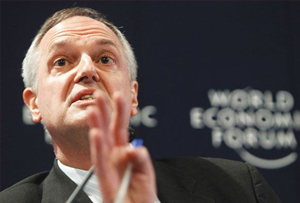 The US might be in the middle of financial/political Armageddon – but over here markets aren't performing brilliantly, either. The FTSE 100 was down 0.20% this morning, partly on news of the US shutdown, and partly on news that Unilever has issued its first profit warning since 2004.

The company, whose shares fell almost 4% this morning, said last night it expected underlying sales growth of between 3% and 3.5% in its third quarter.

Chief executive Paul Polman put on a brave face.

'We continue to grow ahead of our markets and expect underlying sales growth volume to improve in quarter four… We are still on course to deliver against our priorities,' he said.
That must have been particularly painful for Polman, given his aversion to issuing forward guidance. Since Polman took the helm in 2009, shares dropped 8% as it stopped providing earnings guidance, but at the time Polman was adamant.
'There is still too much pressure on short-termism in terms of the drivers of success,' he said.

This time, though, the company's problems have come from lower-than-expected growth and currency weakness in emerging market economies, where it generates much of its profit.

Last year its emerging markets business grew 10.3% in the first half of the year, while mature markets contracted by 1.6%. In Brazil, where the real dropped by 4% during the third quarter as investors ploughed money back into the US economy, Unilever generates about 7% of sales. You can see its problem.

This is one of the first major cases highlighting the problem with relying too much on emerging markets.

As analyst Chris Wickham pointed out, 'Unilever's currency headwinds tend to confirm the danger of being a company with asymmetric growth between the emerging and mature markets'. In other words, it's been all well and good to rely on developing economies until now, but as we've seen over the past few months with muted GDP figures in India and China, that stellar growth isn't going to last forever.

We doubt Unilever will be the only company to encounter this problem. The London housing market is one that springs to mind: with growth in the capital's residential market now dangerously reliant on attracting buyers from India and China, this 'bubble' could be prematurely popped.