Unilever has the knack for making admiration last
EDITOR'S BLOG: It's hard to stay at the top of your game but Unilever, this year's 'Most Admired Company', is one business that's managed it.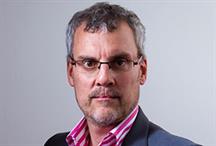 The year turns and it's the 25th anniversary of Britain's Most Admired Companies. It's hugely to the credit of Unilever's management that they have stuck to their sometimes controversial strategic guns, irritated city shareholders who wrote them off as a naive tree-hugger and come out on top again this year (the firm's first win was in 2010). Well done to them. Professor Mike Brown who has been running the BMAC numbers for the last quarter-century gets an espresso-flavoured Magnum to keep him going.
Being admired and successful is one thing but being durable over the long term is far tougher. Unilever is one of only two survivors from the top 20 of the first list in 1990, the other being Shell. Who will still be there in 2040? I wouldn't bet on many retailers making it - there isn't a single one in the top 10 this year.
We're especially pleased that easyJet boss Carolyn McCall has won Most Admired Leader. (We have no influence over the result.) MT has championed her cause right back to her days at the Guardian and she has been a loyal supporter of our long campaign for the advancement of women in business. With easyJet's profits charging ahead and a share price quadruple what it was when she took over five and a half years back, in the discreet world of executive search, she must now have one of the highest prices on her head in the whole of Europe.