Unilever shrugs off downturn worries
So much for punters trading down: consumer goods business Unilever saw profits soar 83% last quarter.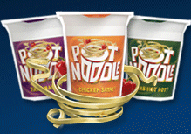 Anglo-Dutch giant Unilever said today that pre-tax profits were up 83% to €2.5bn between July and September, thanks to successful cost-cutting and surprisingly strong sales. There had been some concern that its branded products might lose out to cheaper supermarket alternatives. But in fact, quarterly sales were a better-than-expected €10.4bn, an 8.3% jump, leading it to suggest that full-year growth would actually be more than the 3-5% it was predicting. There aren't many consumer businesses that are revising their forecasts upwards at the moment...
To be fair, the profit figure was skewed upwards by asset disposals, which have now generated profits of €1.6bn so far this year. Over the summer it managed to flog its US laundry business, owner of washing powder brands like Surf and Sunlight, to a private equity firm for $1.5bn (yes, some of them are still in the market), and it also offloaded its American sauces business for another €410m. But there's no question that Unilever's getting the important bit right: it's still growing underlying sales, despite the difficult climate. Clearly we just can't do without our Ben & Jerry's and Pot Noodle (though ideally not at the same time).
It hasn't all been plain sailing, of course. Commodity costs peaked in the third quarter, making it about €2bn more expensive for Unilever to manufacture its products. And particularly in western European markets, it admitted there is some evidence of customers trading down to own-brand products (as the success of Aldi, Lidl et all demonstrates). But although volumes were down slightly as a result, Unilever managed to maintain its margins by pushing up prices – and so far, customers seem to be swallowing it (so to speak).