Unions rejoice after GM U-turn on Vauxhall sale
Is GM's surprise decision to cancel the sale to Magna great news for Britain? We're not so sure.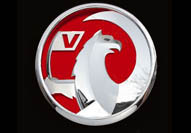 Much union rejoicing in the UK today, after US carmaker GM unexpectedly decided to scrap the sale of its European marques Opel and Vauxhall at the eleventh-hour. Although this is a kick in the teeth for Magna, the prospective Canadian buyer, and the German Chancellor Angela Merkel, who thought she had bagged a deal to protect German jobs, the last minute U-turn makes perfect sense for GM – not just because global car sales are recovering, but also because all its small-car expertise is in Europe. But although the unions are probably right to see this as good news, it doesn't necessarily mean the final prognosis will be any better as far as UK jobs are concerned…

Last night's announcement seems to have taken everyone by surprise, since it looked as though the Magna deal was done and dusted. But the hefty €4.5bn loan that the German government had offered to oil the wheels - an attempt to protect German jobs in the run-up to the recent election - may have been part of the problem: apparently it attracted the beady eye of Competition Commissioner Neelie Kroes (seemingly in the news more than Katie Price these days), who was planning to throw a spanner in the works.

But it also makes strategic sense. Recent figures suggest a recovery in car sales both in the US and elsewhere. And since GM makes all its small cars in Europe, and small cars are surely the future for the industry, it never made much sense to sell the two divisions – particularly as GM would have immediately created a competitor for itself (i.e. Magna) in other markets.

Instead of going with the German-backed Magna deal, GM now plans to launch its own €3bn restructuring. And since this makes it more likely that cut-back decisions will be made on economic rather than political grounds, it could be good news for the UK, because our factories in Ellesmere Port and Luton are more efficient than most of those in Europe. That's why the unions are so pleased about the deal (along with the fact that they can deal with the more familiar GM rather than the unknown Magna) – the playing field just got a bit more level.

However, it might not be that simple. The German factories are definitely in the firing line now – but it's still much more expensive and difficult to sack workers in Germany than in the UK. And it's still possible that GM will fail to see a long-term future for the Luton plant – so job losses there are by no means out of the question. Lord Mandelson certainly sounded cautious today, suggesting that he would try and bend GM's ear at the earliest possible opportunity. Apart from anything else, he knows that he'll probably still have to stump up some cash to persuade GM that UK jobs are worth saving.

In today's bulletin:
Unions rejoice after GM U-turn on Vauxhall sale
Marks & Spencer takes a punt on Marmite to lift flat sales
Eco-friendly paint scoops the prize at Green Business Awards
Editor's blog: Dealing with Britain's fall from grace
A rail ticket from Newquay to Skye? That'll be £1,000, please