Could unlimited paid holiday become the norm?
After Virgin and Netflix, Grant Thornton has become the latest to offer the perk - but only in the US.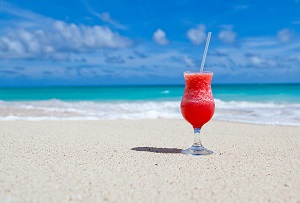 Unlimited paid holiday is a big divider. While many hardened HR professionals it can create an unhealthy attitude to taking time off, it's becoming an increasingly popular benefit for businesses keen to look like a great place to work.
So far it's mainly been the purview of trendy tech companies like Netflix (and PR hungry outfits like Virgin) but now it's even sneaking its way into the more traditional world of accounting. Grant Thornton's US arm has announced it plans to offer unlimited leave, although it uses the decidedly less exciting term 'flex time off', perhaps as a way of discouraging staff from disappearing for months on end.
'This is a modern move for an industry where these types of benefits aren't really common,' Pamela Harless, the firm's 'chief people and culture officer', told Bloomberg Business. 'We are convinced it will help us to be far more attractive in retaining talent as well as attracting talent.'