Unruly Media co-founder Sarah Wood: My Top Reads of 2013
The co-founder and COO of viral video firm Unruly Media picks her top books of the year.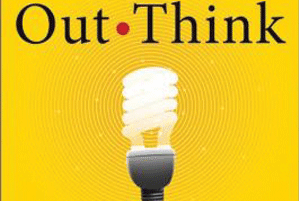 Out Think
How innovative leaders drive exceptional outcomes
G Shawn Hunter
Out Think is super smart and densely written. Best read in the morning after a cup of coffee. It is about the importance of innovation to business success and it helped crystallise one of our company values: 'embrace change'. It was also a wake-up call for me to ask more open questions and let people challenge my ideas.
---
Unthink
Rediscover your creative genius
Erik Wahl
Unthink brought home the importance of playfulness and spontaneity to having good ideas. Wahl encourages readers to rediscover their artistic, long-forgotten child within to unlock their creative genius. He urges readers to be provocative, intuitive, convicted, accelerated, spontaneous, surrendered and original. In other words, like Picasso. Now I understand why Lego is such a popular tool in our creative brainstorms! This book is like a breath of fresh air; it may not be substantial but it will lead you to reconsider your own creative processes.
---
Viral Marketing:
The science of sharing
Dr Karen Nelson-Field
Nelson-Field has spent more than two years researching the making of a viral video hit, using academic methodology. The book reveals the emotions most likely to lead to social shares and growth in market share. Having read Viral Marketing, I now plan all our marketing activity around the emotional responses we are seeking. We want viewers to laugh, gasp or cry, as well as smile. I recently gave a presentation where the people voted whether they wanted to see a video featuring 'poop or prank'. They were certainly surprised and it had high impact!