Could the US collapse into debt and decay in the future?
BOOK REVIEW: Lionel Shriver presents a dystopian vision of an impoverished and impotent US in The Mandibles, but it's too far-fetched to be frightening.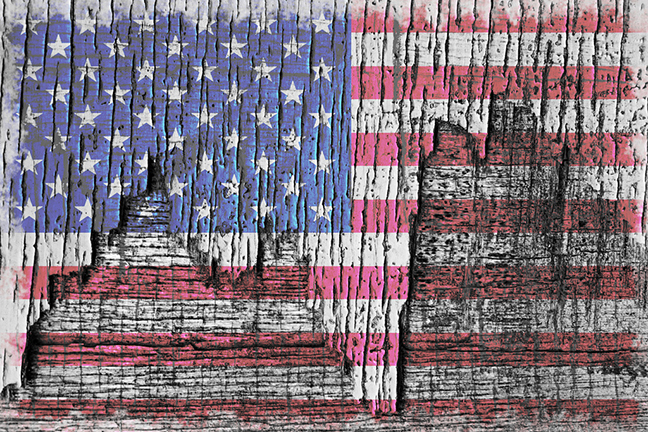 If you've never heard of Lionel Shriver, first thing to know is that he's a she. Her parents thought Margaret Ann had a nice ring to it, but at 15 she wanted to get more in touch with her masculine side and made the change. You almost certainly have heard of her big hit, We Need to Talk About Kevin, which amply proved that novels don't need snappy titles to sell.
The Mandibles are an extended family whose riches to rags story headlines this dystopian tale. By 2029 the US is crippled with debts and dominated by Latinos. President Alvarado renounces the nation's liabilities, banning dealings in the Bancor (a new international currency set up by the Chinese and Russians) and announcing that all privately held gold will be seized. As the dollar and US stock and bond markets crumble, paper wealth is wiped out. Soon we reach a level of hyper-inflation that Mugabe would be proud of, foie gras and loo roll exit stage left, and life becomes a basic struggle for survival.
Fast forward to 2042, and although taxes are wincingly high and service everywhere is terrible, things have, after a fashion, settled down. Infrastructure is dilapidated, but crime levels are low. The CIA is no more but the all-knowing 'Scab' exerts near total control via chips implanted in the back of the populace's necks, which monitor all movements. Almost everything in the US is now owned by foreigners, and the cowed, largely uneducated Americans are so grateful for any work that it is cheaper to use humans than robots. The 'K' and 'I' in KFC and IBM are now Korean and Indonesian. Super-successful Mexico has built a wall to keep the Yanks out. The chronically underfunded US forces have quit their role as the world's policemen following their latest disastrous intervention, apparently in New Zealand. (Such a pity we're not told what happened - perhaps a 'Bay of Sheep' fiasco.)