US retailer Walgreen acquires 45% of Boots
In a move that will create the world's largest pharmacy chain, Walgreen will pay $6.7bn for a near-half stake in the UK's Alliance Boots.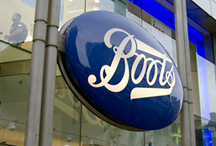 Famous on the British high street for decades, Boots is actually much larger than the average Brit would realise, with more than 3,300 healthy and beauty outlets internationally. This makes it a serious competitor – and therefore a sensible acquisition – for the US's Walgreen, which will buy Boots in a cash and shares deal.
The deal could evolve into something more serious in the coming years, however, as the deal gives Walgreen the chance of buying the remainder of the Boots share by 2015. At the given price, this would value Alliance Boots at $9.5bn. This is an impressive valuation for the company which was founded in Nottingham in 1849 by one Jesse Boot.
The deal would allow Walgreen to get some significant traction in Europe, where Boots is currently the largest retailer in the health and beauty sector. It also has a huge wholesale business providing drugs and treatments to doctors and other wellness services internationally.