How to use the power of optimism
Looking on the bright side isn't just a personal trait, it is a management style that can have a profound impact on individuals, teams and businesses, says Fletchers Solicitors CEO Ed Fletcher.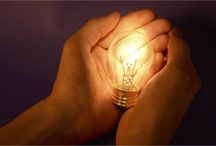 It's time to break the habit of a lifetime. Being British can mean that self-depreciation becomes the norm for many business leaders. It is almost socially expected. Let's be honest: focusing on the negative is a lot more comfortable to us as a nation. Looking at the bright side and being 'positive' is more associated with our American cousins.
Making the switch from cynic to enthusiast is tough but, once it becomes a habit, your horizons will broaden very quickly.

Start by actually talking about your goals. These are often mislabeled or disguised as hopes, or dreams, which suggests they are unattainable, but in fact everyone knows how they want to be different or what they want to make happen. Simply listening and pointing out those aspirations moves a person and a team from the possible to the probable.

Semantics also matter. By simply changing your language from being in the past to referring consistently to the present or future, you will feel more connected to your goals. Replace words such as 'was' and 'when' with 'now' and 'if' for a subtle shift of team dynamic or individual perspective. Oh and ditch any jargon, it's a barrier.

One of the key ways to stay positive is to accept that some things aren't going to go to plan and that change is sometimes beyond our control. No one's business, environment, market or personal circumstances remain the same. Stronger teams and individuals are able to accept the change as the 'new normal' and, rather than getting stressed out or having a meltdown, they focus on finding the solution and on keeping a positive attitude.

That said, it's impossible to fake true optimism. You have to work on improving and honing your attitude so that you genuinely believe you can make the best of any given situation. Even though your intention may be to support or inspire your team, if you don't genuinely believe, they won't either.
Ed Fletcher is a paraplegic wheelchair user who severed his spinal cord in a motorbike accident 13 years ago. He is the CEO of Fletchers solicitors and a motivational speaker, working with people who have also suffered spinal injuries.