VALENTINE'S SPECIAL: Don't discourage love in the workplace
Employers should be encouraged to stay open-minded about office relationships while making sure that workers know the 'dos and don'ts', says employment lawyer Paula Whelan.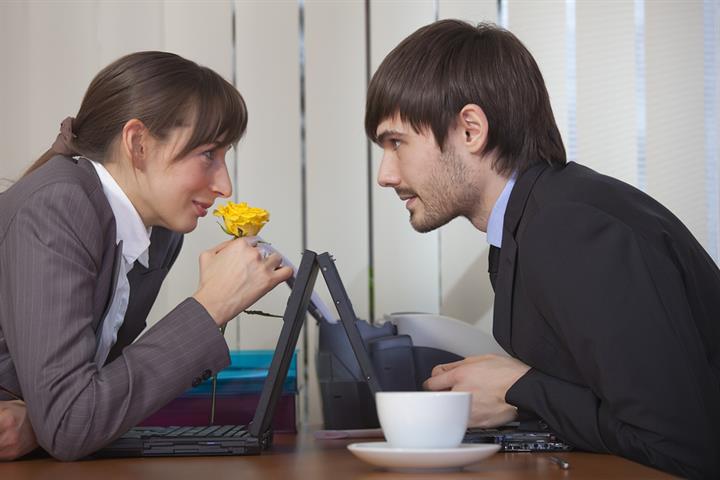 With Valentine's Day upon us, office relationships and the management issues they sometimes create will be top of mind for many employers.
The Equality Act 2010 has prohibited employers from discriminating against an individual on any grounds, including, potentially, the grounds that they may be having a relationship with a colleague. While some employers might wish to discourage such relationships, due to the impact they can have on productivity or staff morale, managing such matters requires substantial care and consideration.

Life happens and people will fall in love at work and most employers would not want to prevent this, even if they could. Workers have a right to a personal life and this must be respected in all circumstances. However, such relationships can become disruptive or cause bad feeling in some circumstances and employers need to deal with any issues arising in an open and upfront way.

While in general policies that seek to ban or actively discourage office relationships are unnecessary, it would be wise to make employees aware of the potential repercussions if they choose to get involved with someone at work. For example, it would be unwise for a senior executive to have a relationship with someone more junior as this can lead to allegations of preferential treatment. It could also give rise to claims of unfair or constructive dismissal if the relationship turns sour and an attempt is made to transfer the junior party to another post.
Also, relationships involving people who work at the same level can become a source of resentment where, for example, both employees want to take annual leave at the same time and the employer can only accommodate such a request from one or two workers at any one time.

By letting workers have clear guidance about office relationships in advance, they will not be surprised if their employer wishes to address any productivity or morale issues that may arise.

One of the main risks posed by office relationships is a potential breach of confidentiality. For example, a more senior colleague may share details about another workers' performance, which could compromise their ability to work together. In other instances, employees may perceive that confidential information is being shared even if it is not happening and this may cause resentment and upset. Employers may need to intervene in such circumstances to ensure that this situation doesn't impact on team spirit and productivity.

Where management intervention is necessary, it should be carried out carefully and only in situations where the guidance offered to employees has been breached in some way.

It makes sense for employers to encourage open dialogue with employees about office relationships so any issues arising can be managed effectively from the start. This is best achieved by proactively sharing guidance on some of the dos and don'ts associated with office relationships and discouraging office gossip.

Paula Whelan is employment law partner at Shakespeares