The vast majority of consumer product launches fail
Three quarters of new products don't break the £100,000 mark in their first year, according to a new report.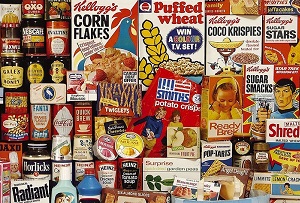 Innovation is a difficult game, and one that often ends in failure. While many entrepreneurs and inventors celebrate failure as a fact of life and a learning process, the idea is that eventually you succeed.
Europe's consumer goods companies have been busy coming up with new products to grab consumer interest but their failure rate is looking pretty severe. Of 8,560 product launches analysed by Nielsen, just 18 succeeded in becoming what it calls 'breakthrough innovation winners'. That is, achieving £10m of sales in their first year of trading and maintaining 90% of that in their second.
That bar might seem quite high – early-stage entrepreneurs wouldn't dream of a £10m turnover in their first year – but for the big FMCG giants it's a lot more achievable. Overall three quarters of 'SKUs' (stockkeeping units, or individual products) failed to generate even £100,000 worth of sales in their first year. Of course the fundemantal difficulty with innovation is it's very hard for anybody to know whether something is going to work in advance.